Biochem's paint – some facts and figures representing Biochem's achievement within 15-year journey.
In the past 15 years, Biochem's grew by leap and bound. Average annual revenue growth rate was over 30%. Occupying factory and warehouse are of 10.000m2, Biochem is now employing 150 staffs and specialists.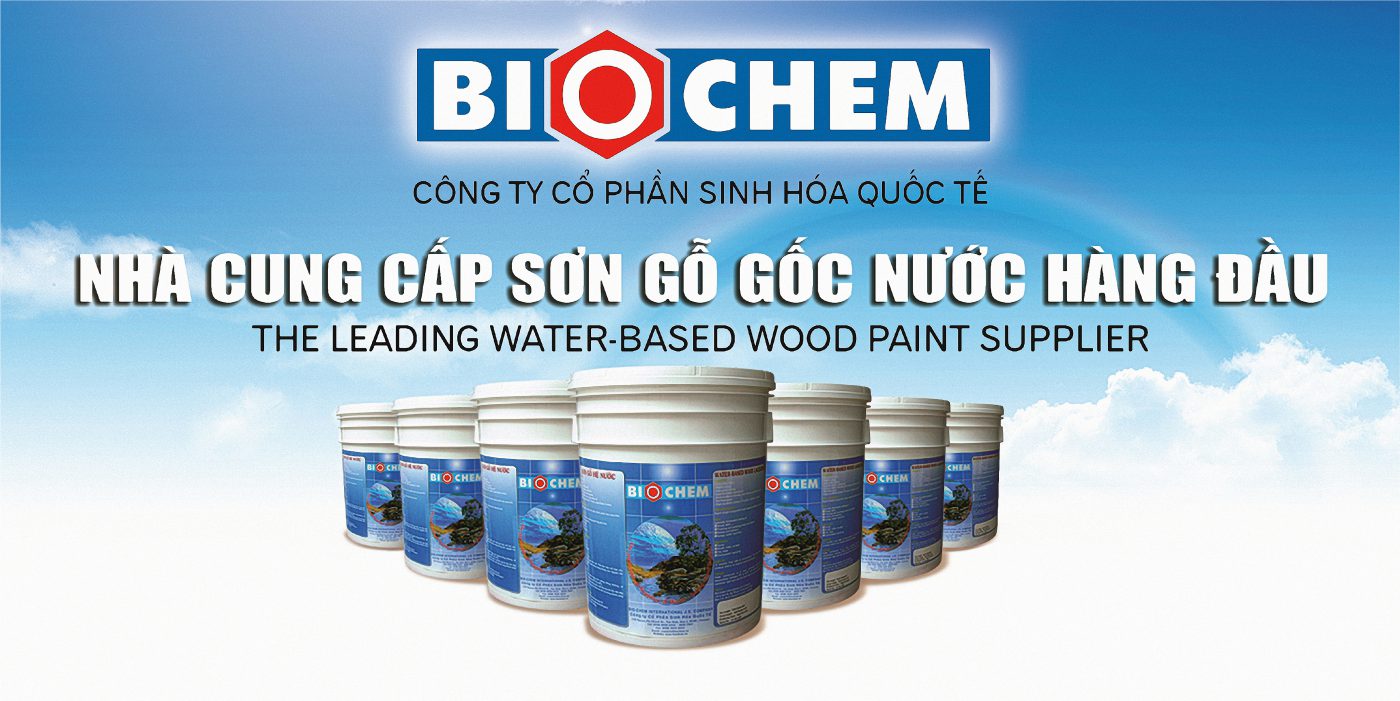 In the past, water based wood coating was underperformed when compared with solvent based coating. However, through intense research and development in nano-technology, water based wood coating has been improved. Today, water based wood coating performs in par or even outshine solvent base coating in terms of durability, aesthetic, costing, safety to human health and environment.
Growing by understanding market needs.
Biochem International Joint Stock Company (Biochem) was originated from Cam Linh Co., Ltd. It was established in January 2002 with two founding members specializing in fabric printing ink with a meager capital of 5,000 USD.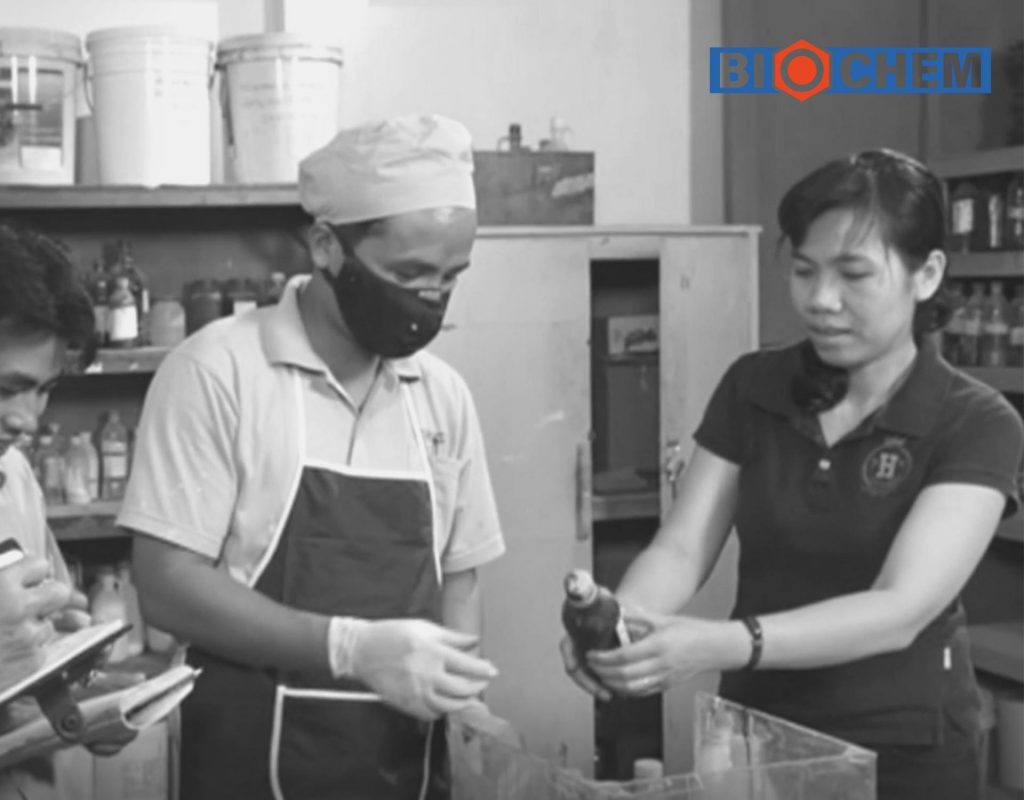 In 2004, Cam Linh Co., Ltd. began to cooperate with Malaysian partners to expand the business into water-based wood paint which was a completely new product to the Vietnamese market at that time. Realizing the potential of the market, Cam Linh Co., Ltd cooperated with Malaysian partner to form a joint venture company namely Biochem International Joint Stock Company in August 2006. The joint venture built a factory on an area of ​​2,500m2 on a 1-hectare campus.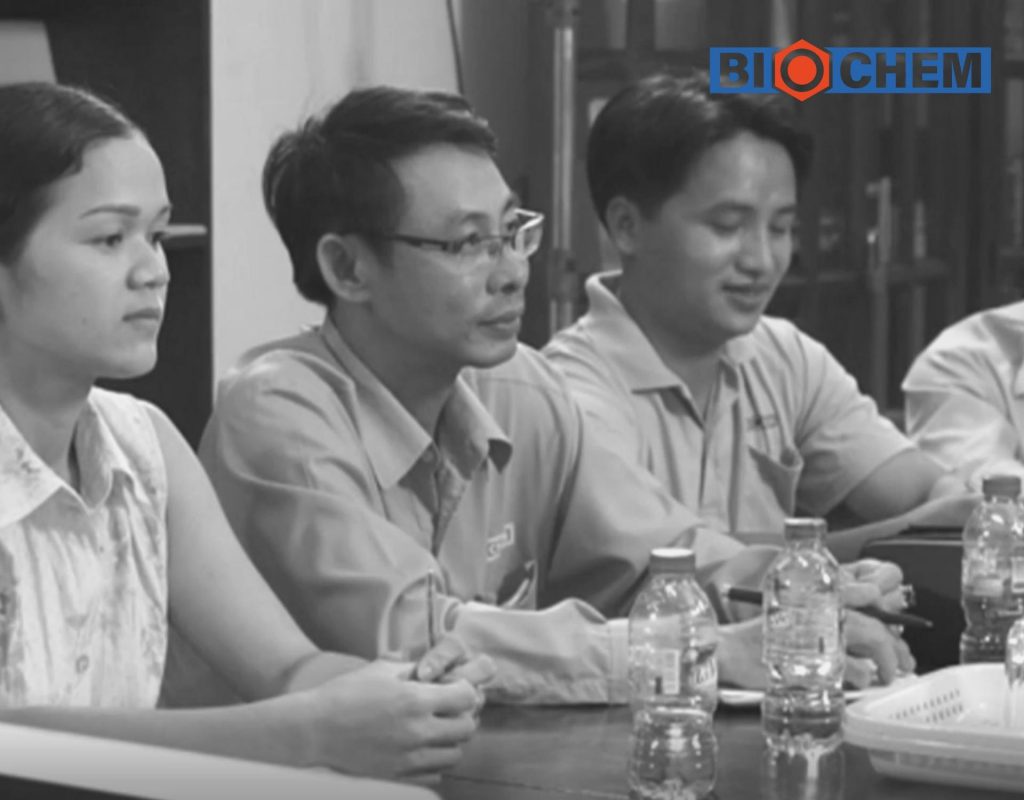 Laying the first foundation for market penetration, in 2008, the company began to approach Swedish IKEA customers through seminars introducing water-based products. In 2009, when IKEA started to gradually switching from solven based to water based paint, Biochem began supplying water based wood coating for several furniture factories of this group in Vietnam.
Another turning point is when US leading furniture wholesalers and retailer, Williams Sonoma Corporation, started to use water based paint for environmentally friendly and safe furniture products for children. Biochem had successfully providing water based wood coating to one of the largest retailer of high-end furniture segment in the world. As Biochem's goal and mission is continuously improving the quality of products and services to customer, Biochem had gained the trust of majority customers in developed countries such as US, Australia and Europe Union. From the round zero, Biochem built a new factory in early 2017. The total area of ​​the factory was 4000m2 with a total investment of about 20 billion VND.
Gain success through product better quality of facilities, product and service.
With new production facilities, Biochem has created a more professional and comfortable working environment for 150 employees. Thereby, we have contributed to increase motivation, life quality and income for employees. At the same time, Biochem also promotes sales, better quality control, ensure delivery time to customers.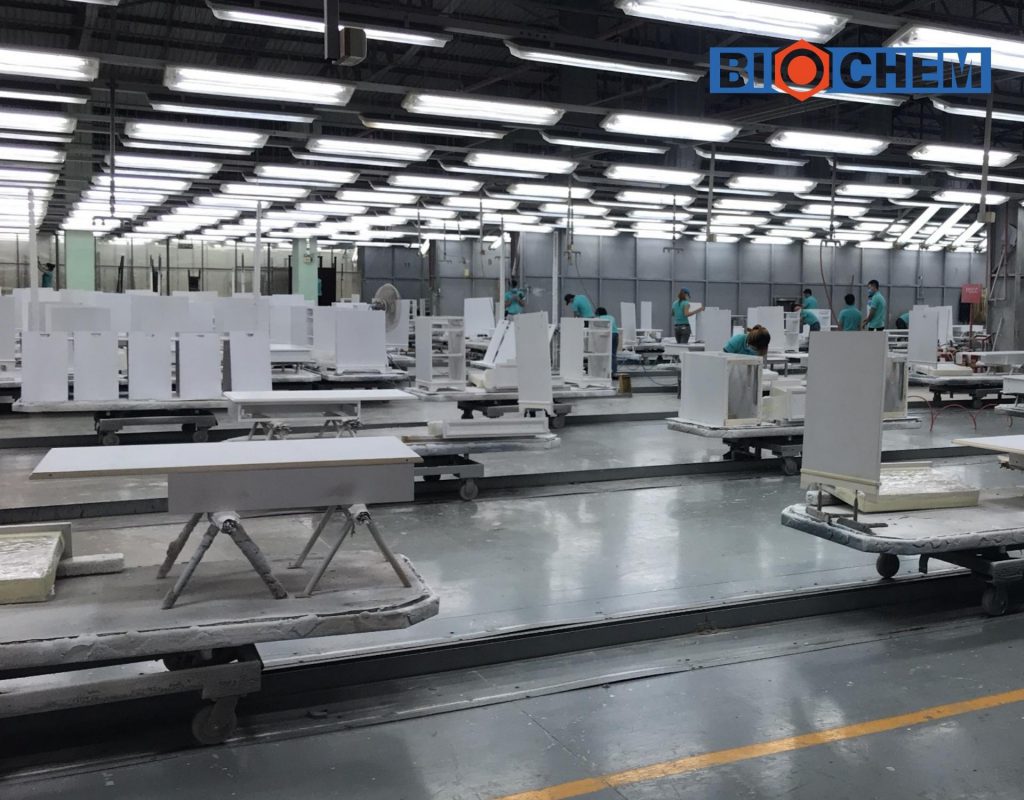 With new production facilities, International Biochemistry Joint Stock Company (Biochem) has created a more professional and comfortable working environment for 150 employees. Combined with better control product quality, on-time delivery and higher sales revenu growth, employees are able to enjoy better quality of life and income.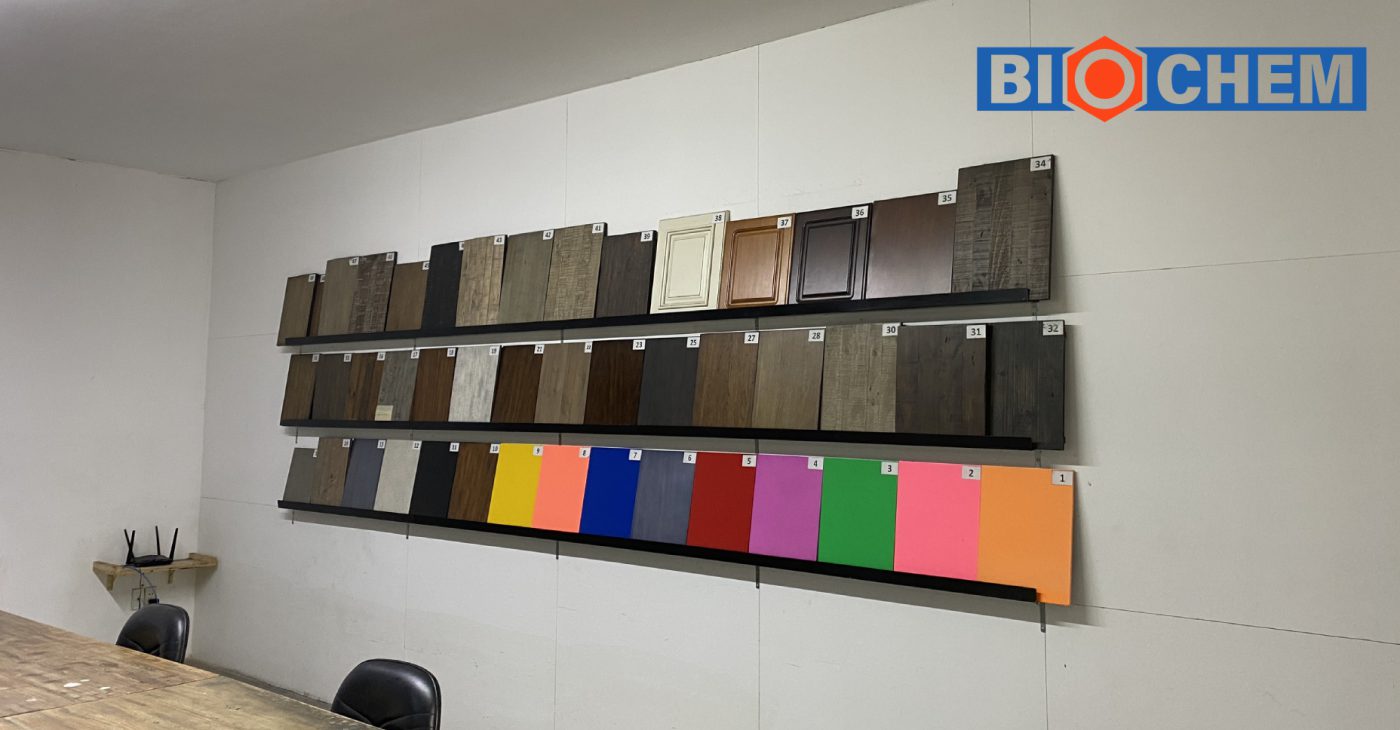 Since then, Biochem grown into one of the largest and most reputable water-based wood coating companies in the Vietnamese furniture market with an average growth rate of 30-50% over the past 15 years. In 2018, marking the first year that the company exported wood paint to the Thailand market. In 2020, this number paint exported to Thailand has growth more than 200%.
Success comes from constant efforts.
In order to obtain good achivement through more than a decade, all Biochem employees have been working enthusiastically, devoted themselves, and are always be with customers, control the quality product. Since then, the productivity has been improved, getting satisfaction and trust on product quality, reputable and reliable.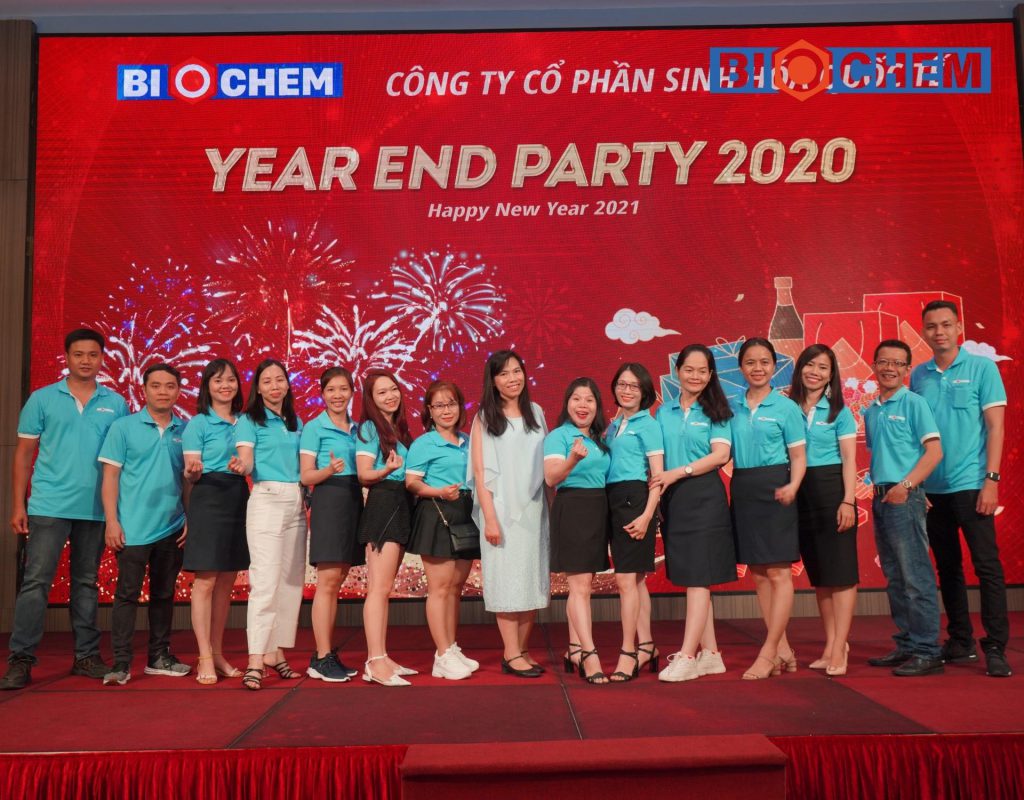 Biochem Joint Stock Company
The product is researched, produced and distributed exclusively in Vietnam by the International Biochemi Joint Stock Company (Biochem). If you want to learn more, please contact the information below.
Address: No 66, No 1 Road, Quarter 1 Tân Phong Ward District 7, HCMC,Vietnam
.Tel: (+84-28) 3620 4207 / 3620 4208
Fax: (+84-28) 3620 4206
Website: www.biochem.vn
Email: contacts@biochem.vn